Our Services
Talent Acquisition is an ART not an Activity
Healthcare
Managing all components of HR – Talent Acquisition, Employee Relations, Policy Formulation and Implementation, Employee Engagement.
Hospitality
We cater to all types of positions for QSR, Casual Dining and Fine Dining. (Restaurants and Hotels)
GDA Staff
We provide GDA certified Healthcare professionals for Hospitals and Diagnostic centers.
Health Insurance
We provide Individual and corporate Health Insurance solutions.
About US
Buzz_Me was founded in 2015 . Promoted by a combination of experienced Healthcare and Human Resource professionals
Buzz Me is an HR firm with specialties in acquiring services of people, developing their skills, motivating them to the foremost level and making sure that they continue to maintain their commitment towards the organization. "Buzz me" brings the right mix of industry experience coupled with a proven track record of delivery. 
Buzz me is all about finding the right talent for your organisation and giving you a helping hand to achieve your goals with most qualified and professional resources.
We work with Total Commitment and Integrity. Understanding our client's business and the industry dynamics is our first priority. This is not just about merely matching skills with mandate specifications.
BuzzMe is an organisation run by professionals who carry immense knowledge and experience. Our foundation is based on making HR solutions easy and reachable to everyone.
"BuzzMe is the key to your success because your success matters"
Vision

To become the most respected customer-centric Company that is best managed in terms of eminence, reliability and deliverance

Mission

To Care for yours company and to care for your progress. We perspire to extend our horizons and provide world class service to our clients and its candidates as well

Ethics

We have a keen sense of ethics when it comes to confidential information and following company policies.

Client Satisfaction

We make a concerted effort to understand our client's business, and its expectation from us in terms of candidates and delivery; thereby enabling us to successfully execute mandates sites.
The Visionary Behind
Buzzme's Success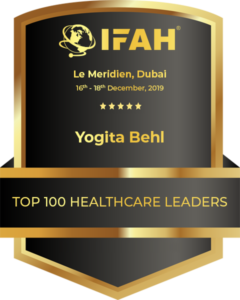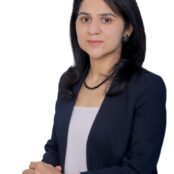 Yogita Behl
Founder
Winner IFAH 2019 Top 100 Global Healthcare Leaders Award
 A qualified MBA in HR with over 13 years of experience in Human Resources and has worked with leading Multi-Speciality Hospitals across Delhi/NCR. An expert in field of Medical Hiring and brings in wealth of experience in human relations skills and has been helping the company grow, organically and profitably, to an industry – leading HR Outsourcing consultancy across Pan India.
Yogita started her career with Sir Ganga Ram Hospital and has also worked with Fortis Hospital, Noida. She was also associated with Artemis Hospital for more than 4 years.  Today she is an active member of Sexual Harassment Committee in various hospitals and she has a strong ability to build a motivated team with a strong client focus.
We Work, We Achieve, We Care